LUXURIOUS HOLIDAY HOME WITH LARGE TROPICAL GARDEN
Sleeps 6 plus option to add a cot




AC in all bedrooms




High-speed Fibre Optic Internet





Food can be prepared in your personal well-equipped kitchen




or you can order breakfast and home-cooked meals from us.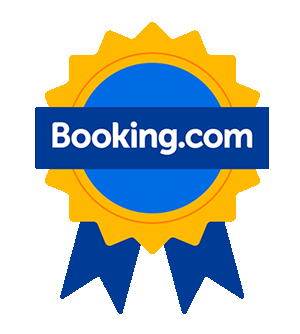 Mirissa Vacation Rental | Mirissa Holiday Rental | Villa For Rent Mirissa | Best Villa Mirissa | Best Mirissa Accommodation | Best Mirissa Holiday Home
Luxury Accommodation Mirissa | Best House For Rent Mirissa | Best Airbnb Home Mirissa | Best Villa Airbnb Mirissa | Book The Perfect Villa Sri Lanka
Heading 2
Luxurious holiday rental home in Mirissa on private land in a quiet serene area,
yet only a short 5-6 minute shaded walk by a beautiful mangrove will lead you to the stunning Mirissa Bay.
If you are looking for a luxury family home for rent in Mirissa you will love this place.
The home is suitable for groups of friends or families with small kids
boasting a large tranquil tropical garden enjoying country & sunrise views.
The home sleeps 6 x Guests in 3 x Spacious Air Conditioned bedrooms as follows:
2 x Double Bedrooms with Queen Sized Beds
1 x Bedroom with 2 x Single Sized Beds.
Kindly note that this bedroom is accessed from within one of the Queen Bed Bedrooms
making it very ideal for families with small children.
​
We can also provide a cot if required.
The home also offers...
A well-equipped kitchen
an open plan living area.
2 x walk-in Shower Rooms with WC.s
An outdoor shower in the garden for cooling down or rinsing after the beach
A large terrace for 'Al Fresco' dining.
For extra chilling, we have special hammocks areas in the garden.
The garden itself is a paradise for watching wildlife.
I've seen a huge variety of exotic animals & birds that visit our gardens
such as finches, kingfishers, parrots, hummingbirds, woodpeckers, peacocks,
black & brown monkeys, mongooses, porcupines and regal monitor lizards walking across the lawn.
At night time the jungle sounds & ambience changes...
the fruit bats fly silently above whilst at night the fireflies add to the magical experience.
'Your Dream Home' combines the comfort of an exceptional villa with all the modern comforts of five-star hotels.
We aim to offer the best house for rent in Mirissa,
2o we ask you why rent just a room when you can enjoy
your own private luxury home and your very own private garden for a similar price!
​
Your Dream Home ... a luxury rental villa in Mirissa!
​
​
Mirissa Vacation Rental | Mirissa Holiday Rental | Villa For Rent Mirissa | Best Villa Mirissa | Best Mirissa Accommodation | Best Mirissa Holiday Home
Luxury Accommodation Mirissa | Best House For Rent Mirissa | Best Airbnb Home Mirissa | Best Villa Airbnb Mirissa | Book The Perfect Villa Sri Lanka