WE ACCEPT CRYPTO PAYMENTS!

It's Cheaper to book direct with us!
YOUR DREAM HOME (sleeps 6 + cot)
&
YOUR DREAM BUNGALOW (sleeps 2 + extra bed)
FAST FIBRE INTERNET IN BOTH HOMES!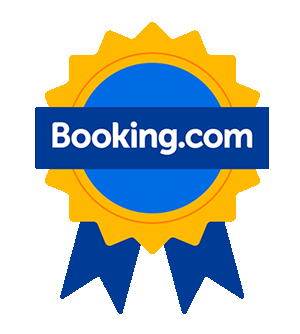 Sleeps 2 with an option to add extra bed
Both our holiday rental homes in Mirissa are situated on private gated land
in a serene part of Mirissa yet only an approx 6-minute walk to Mirissa Bay.
Each home has its own private entrance and private garden but as they are adjacent to each other,
they are suitable to be rented by two individual families,
or two sets of groups of friends who wish to be close to each other,
yet still want to enjoy their own privacy and have their own private space.
​
All bedrooms have AC and Ceiling Fans plus Mosquito Devices.
​
We aim to offer the best holiday rental accommodation Mirissa.
​
So if you are looking for a luxurious house for rent in Mirissa, send us a message,
we are confident that you will enjoy your stay.
​
Mirissa Vacation Rental | Mirissa Holiday Rental AC | AC Villa For Rent Mirissa | Best Villa Mirissa | Best Mirissa Accommodation | Best Mirissa Holiday Home
Luxury AC Accommodation Mirissa | Best House For Rent Mirissa | Best Airbnb AC Home Mirissa | Best AC Villa Airbnb Mirissa | Book The Perfect Villa Sri Lanka
​
Always in a tropical state of mind
ROMANTIC CHIC BUNGALOW WITH SUNRISE TROPICAL VIEWS
Sleeps 2 with an option to add extra bed



We Accept Crypto Payments
LUXURIOUS HOLIDAY HOME WITH LARGE TROPICAL GARDEN
Sleeps 6 with an option to add a cot
We Accept Crypto Payments
Your Dream Bungalow - Mirissa
The Bungalow is beautiful, stylish, comfortable and has everything you'd want from a peaceful hideaway near the coast. The beach and main road is a short walk away (mostly shaded), but our favourite thing to do was just to hang out in the garden at the Bungalow. Rani and Lanka (housekeepers) are so warm and welcoming, and were happy to help us out with anything we needed to know - plus they make an amazing Sri Lankan breakfast! Bryan was a great host and made sure we had all we needed. Strongly recommend - such a dreamy spot!
GUEST LOVE
A very big thank you to our guests
that has come to stay and visit Mirissa
from all the corners of the world.
​
We feel blessed that you chose our holiday rental homes in Mirissa.
A big thank you for taking the time to give us your feedback, which in return helps us immensely to improve and your nice words in your reviews which helps others find us
​
We look forward to welcoming back.